The Battle Road / Parker's Revenge / Tower Park events will take place Saturday April 14th, 2018.
Patriot's Day is Monday April 16th, 2018.
Our Events page is updated for 2018 dates.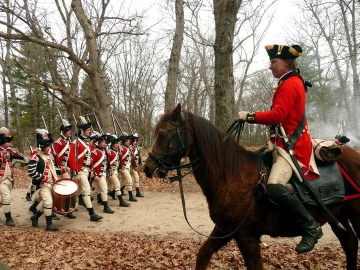 Please also visit Minute Man Park's Center for 18th Century Life site for the latest on workshops, clothing and authenticity standards, safety standards, and participant schedule.
Want to join up? Check out these re-enacting units.
Some content on this site is requires use of a PDF reader, such as Adobe® Reader®.
For comments or suggestions about the content of this website, please contact the webmaster via email.
Site last updated 19 February 2018.